App Makes Mobile Deposits Easy

It's simple to make a mobile deposit with an iPhone or Android device. Using Cove's mobile app and the camera on your phone, follow these steps:
Step 1. Login to Cove's mobile app.
Step 2. Select Deposit and then Mobile Deposit.
Step 3. Select which eligible account you want your check to be deposited into and enter the check amount.
Step 4. Sign the back of the check and write "For Cove Mobile Deposit Only" under the signature.
Step 5. Take a photo of the front and back of the check & click submit.
Did you know?
More than 5,600 branches open to you nationwide
Did you know that thru the CO-OP Shared Branch network you are able to do a range of transactions at other credit unions? CO-OP Shared Branch is the second largest branch network in the country, with more than 5,600 credit union branches and hundreds of self-service Shared Branch express terminals in all 50 states. The network locations are available on Cove's website or the mobile app.


Make Financial Wellness Your 2019 New Year's Resolution
Whether you're planning to improve your credit score, obtain a loan, or learning about investing, each educational course in the MoneyEd program will prepare you to make wise financial choices.
Check the website for the free MoneyEd courses which include:
Personal Finance for College Students
Budgeting
Guide to Homeownership
Credit Smart
Auto Loan Finance
Money Smart Teens
Managing Your Checking Account
Debt Management Options
Investment Basics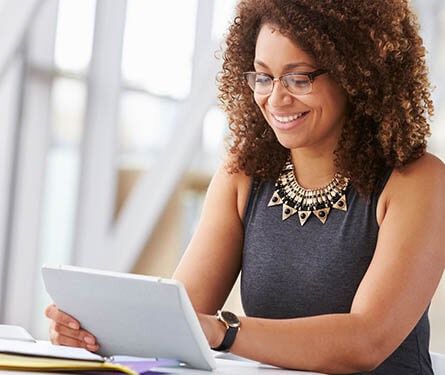 Summer Newsletter discusses Cove's Seminar: College Scholarships, Breast Cancer Awareness Month: Take A Pen - Spread the Word, and Move & Save Auto Loans.

The annual Diapers and Wipes drive supports St. Elizabeth's Baby Steps Program, which provides education and support to women with opiate use disorder.

Summer Newsletter discusses Cove's Scholarship Recipients, Diaper & Wipes Drive and COVID Scams article.

Spring Newsletter discusses Coves Covid-19 responses, 2020 Scholarship Progame and Board of Directors Nominations.

Internet scams are constantly evolving. As long as there are heartstrings to tug, con-artists around the world are targeting a computer or mobile device near you. Knowledge of the most common internet scams, and what you can do to safeguard your personal information and wallet,can save you heartache and money. Here are some common scams that continue to evolve

Federal regulations require financial institutions to closely monitor withdrawals made from a savings or money market deposit account. As non-transactional accounts, savings and money markets must adhere to the Federal Reserve Bank's Regulation D, which stipulates that no more than a total of six transfers or pre-authorized withdrawals may be made from each account to another account or to a third party in any month.

Cove is partnering with St. Elizabeth Healthcare Missions and Pastoral Care to give HUGS to people in need this holiday season. Collecting for adults and children, new Hats, Underwear, Gloves and Socks (HUGS) is a special way for Cove and its members to give back to our community.

At Cove Federal Credit Union, we know that choices matter, and we understand that your choice of financial institution is an important one. A common question we hear from prospective members is, what are the differences between a credit union and a bank? Below, we're sharing a few of those key differences.

It's never too early to start learning how to manage money! Let us assist you in starting the young people in your life off on the right foot. In celebration of April being designated as National Credit Union Youth Month, we've created a list of tips for you to consider when teaching your children about finance.

At Cove, member safety is a top priority. Over the last several years, we have all heard about organizations like Target and Home Depot that have experienced a data breach. While Cove has never experienced a breach, it's always important to know you are doing everything you can to protect your personal financial information.

Deciding how to spend your tax return can be a daunting task. Do you make a big purchase, put it all in savings, or is it better for you to invest? There are many options available, and we are here to help you navigate them all.

In Northern Kentucky by Helping Moms It's no secret Northern Kentucky has been hit hard by the opioid epidemic. In 2016, Northern Kentucky had 1,584 heroin overdose visits at St. Elizabeth emergency departments. There were more than 200 drug-related overdose deaths and more than 200 babies born to addicted mothers.

A Beginner's Guide to Saving More Each Month At Cove Federal Credit Union, we know that saving money can seem like a daunting task, especially if you don't have a lot of expendable income left once the bills are paid. If you want to start saving, but aren't sure where to start, read on.

The kids are back in school, the leaves will soon change color, and everyone is lining up for their first taste of a pumpkin spice latte. This can only mean one thing: fall is right around the corner. Kids will be asking to go to pumpkin patches and for wagon rides very soon.